After updating Windows 10 to version 1903 I started having strange Issues where the search functionality stopped working. By search stopped working I mean you open start and start typing and nothing happens..
When it happened for the first time I just rebooted my PC and all worked fine for a few days. When it happened again I just killed the search process in task manager and all worked fine again for a few days.
As it started happening more often I ended up trying to fix it. For me rebuilding the Windows search indexes and the issue went away. So in order to rebuild the indexes you need to do the following.
Click on start and press on settings. From there navigate to "Search" -> Searching Windows. And in the open page click "Advanced Search Indexer Settings". After that the following Window should pop up: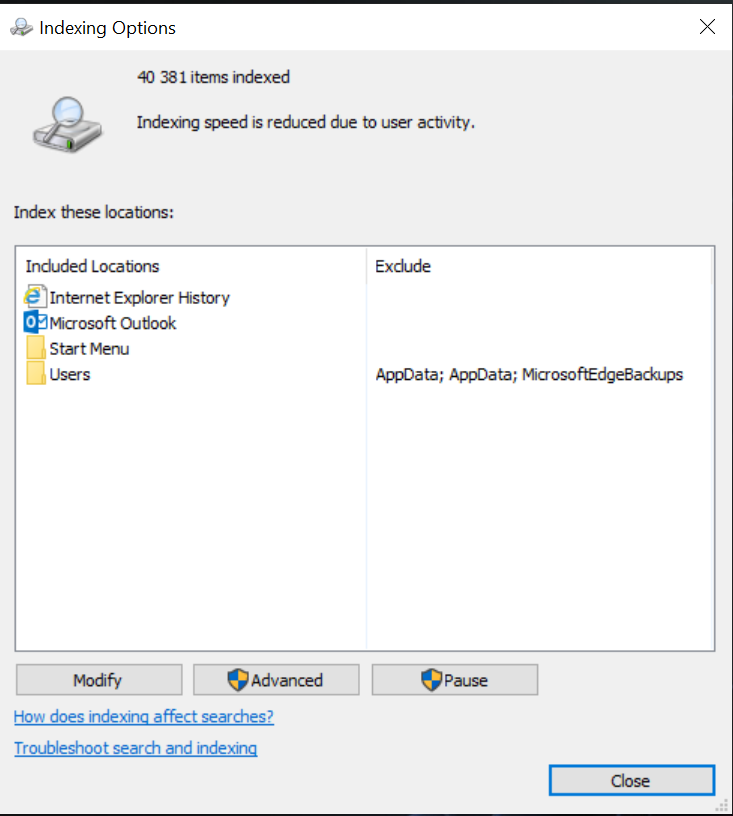 From there click on "Advanced" and in the following Window find the "Rebuild" button in the troubleshooting sector. Press that and agree to the warning that rebuilding might take some time.
Or if Your search is working a the moment just type "Indexing Options" into your search window and you arrive at the previously shown Window.
Well and if the steps above didn't help might as well read Microsoft's support article: https://support.microsoft.com/en-us/help/4520146/fix-problems-in-windows-search